PREMARITAL RESOURCES
Do you know that research demonstrates that premarital counseling/education significantly improves marital satisfaction and reduces the chance of divorce? Most couples spend a lot of money on their wedding, but nothing on preparing for their marriage. The Entering Marriage premarital workbook is a great way to prepare for marriage. It is an investment into your marriage and will help you gain the knowledge and the tools to help you build a lifelong, fulfilling marriage.
Premarital Counseling
Chris & Carmen have been helping couples prepare for marriage for the past 15 years. Premarital counseling is an important step in building a strong foundation for your future marriage, and is a place to develop skills that will last a lifetime. Research demonstrates that couples who invest in premarital counseling reduce the risk of divorce by 31%. It is a critical aspect of preparing for your marriage. Chris & Carmen walk with couples through Entering Marriage, their premarital workbook and are certified facilitators with both the Prepare-Enrich and SYMBIS premarital programs. Contact us for more information about our premarital counseling.


Prepare-Enrich is one of the most widely researched assessment tools. The assessment has been proven to improve relationship satisfaction; but, additionally, there is something very beneficial about the relationship a facilitator develops with a couple that truly helps the couple grow more than they would on their own. Chris & Carmen have used this assessment to help prepare couples for over thirteen years.


The SYMBIS is an evidenced based report created to fit your specific relationship. SYMBIS stands for Saving Your Marriage Before It Starts. The assessment is designed for those engaged or couples who are within the first 2 years of marriage to help them understand each other better to strengthen their relationship for a life-long strong, flourishing marriage.
Entering Marriage
Premarital Workbook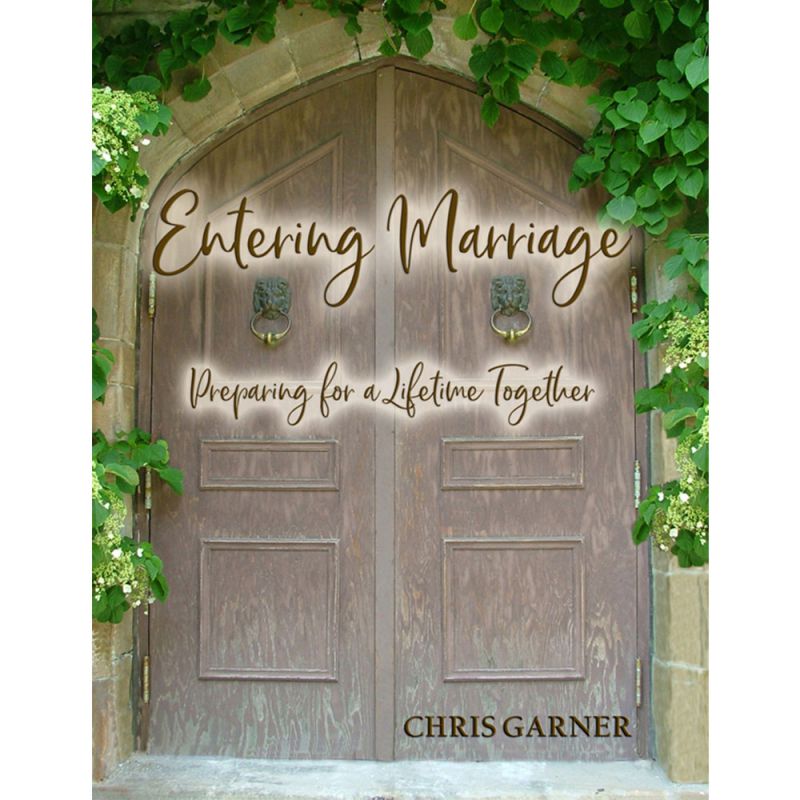 Click HERE to order.
The Bible provides the blueprint for marriage; this workbook is a guide to help you apply biblical principles to your lives and build a strong foundation for your marriage. Research demonstrates that premarital counseling/education significantly increases relationship satisfaction levels in marriage and decreases the rate of divorce. The Entering Marriage premarital workbook provides a structured format guiding you and your fiancé through the twelve studies; providing practical tools to help you prepare for a strong marriage and to face the challenges of life together.
Using the biblical principles in this manual, you will learn how to:
• Use your differences to strengthen your relationship.
• Set healthy boundaries to improve your life and future marriage.
• Improve communication in all relationships
• Understand and meet each other's needs.
• Manage finances together.
• Work together as a team.
• Grow together in intimacy.